YouTube Thumbnail Downloader
Save YouTube Thumbnail at (4K, 1080p, HQ, HD)
If you're a content creator or just a YouTube enthusiast, you know the importance of a great thumbnail. It's the first thing people see when they come across your video, and it can make or break their decision to click on it. But sometimes, it can be a hassle to save those thumbnails to use on your own website or social media. That's where we come in!
With our YouTube Thumbnail Downloader, you can easily save the thumbnail of any YouTube video with just a few clicks. No more taking screenshots and cropping them to the right size. No more hassle of trying to save the thumbnail from the YouTube website. Our thumbnail downloader is simple, fast, and efficient. Just copy and paste the link to the YouTube video, and voila! You have the perfect thumbnail for your next project.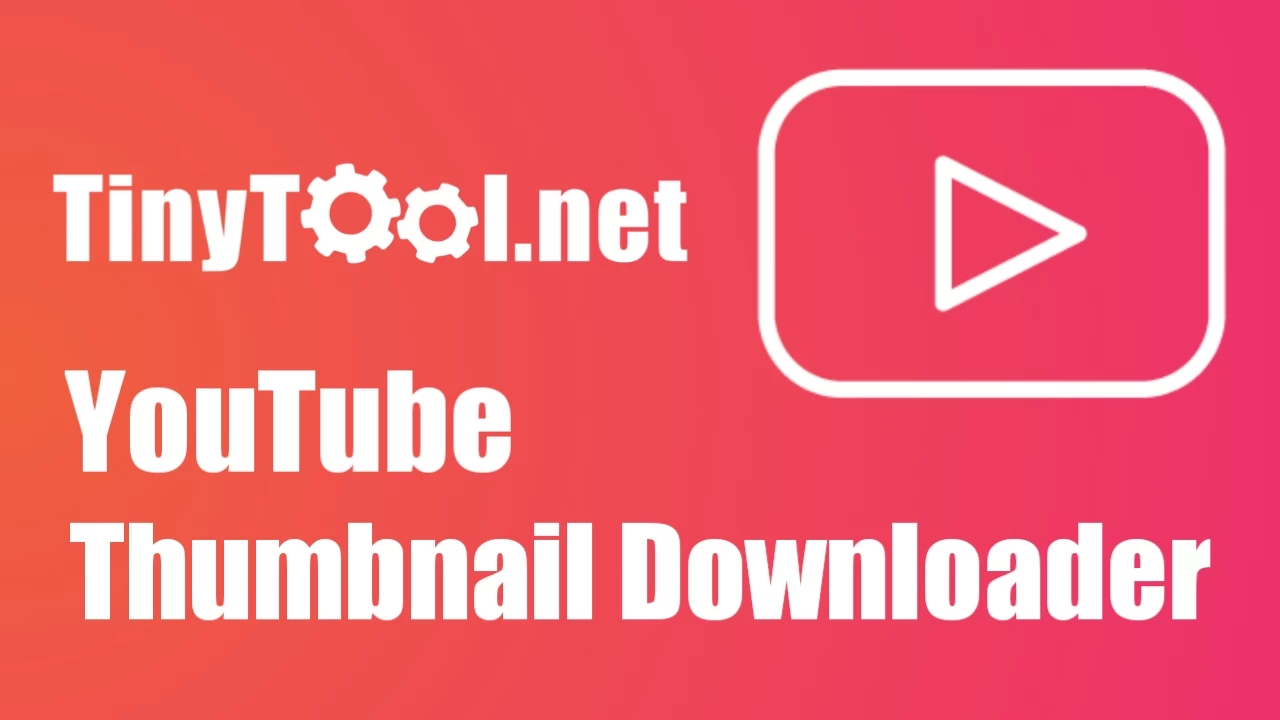 So whether you're a content creator looking to improve your video's click-through rate or just a YouTube fanatic looking for the perfect thumbnail for your next meme, our YouTube Thumbnail Downloader has got you covered. Give it a try and see how it can make your life easier. Happy downloading!
What is YouTube Thumbnail Downloader?
YouTube Thumbnail Downloader is an online tool where you can download YouTube video thumbnails at their full quality with just one click. So no more taking low-quality screenshots when you can download them in their original quality. Want to know more about Thumbnail? Then check out this post.
How To Download YouTube Thumbnail?
First, open YouTube and select the video then follow the steps to download the thumbnail of that video.
Step 1: Click Share.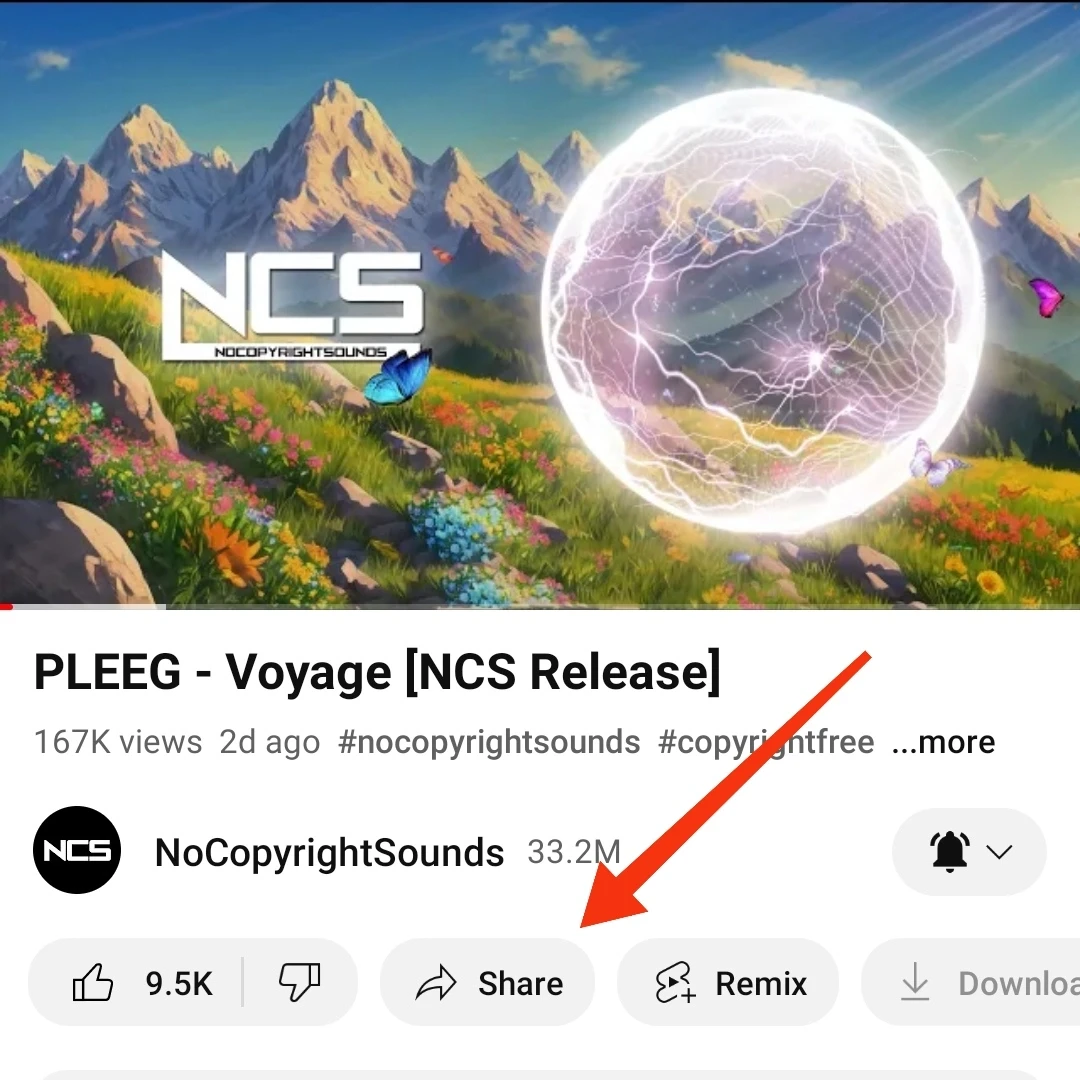 Step 2: Then click Copy link.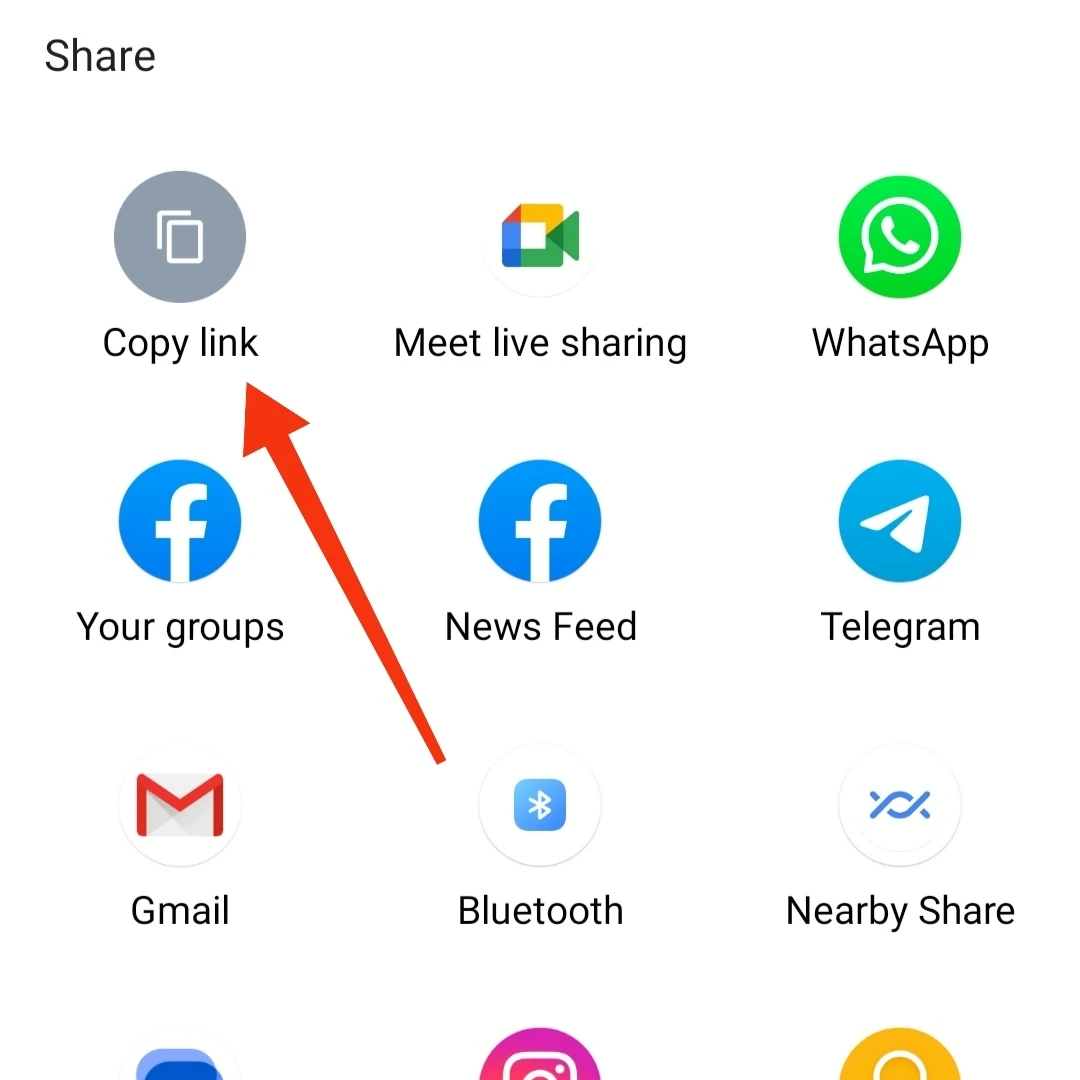 Step 3: Now Paste the copied link in the URL box and click Start.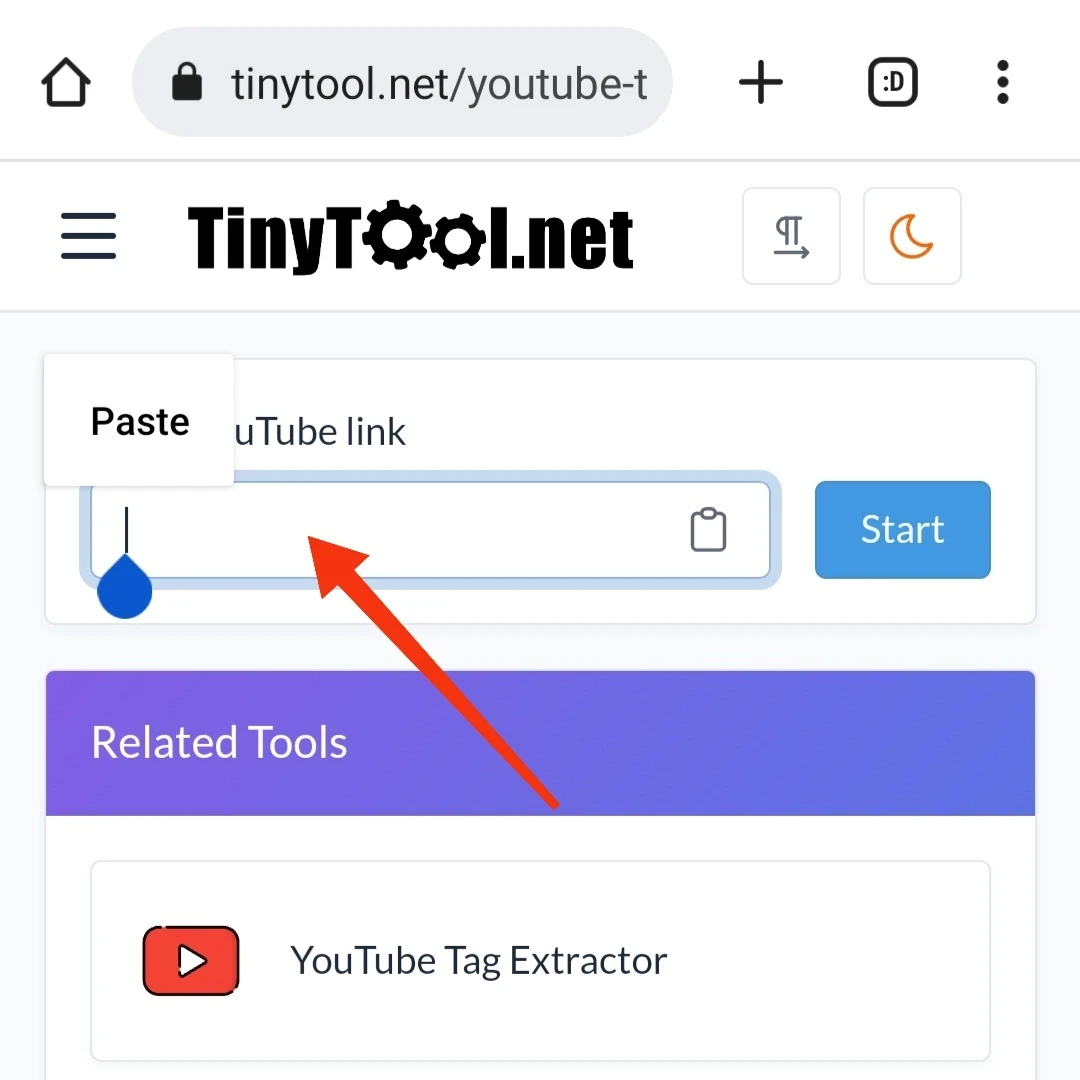 Step 4: Select the quality and click Download Image.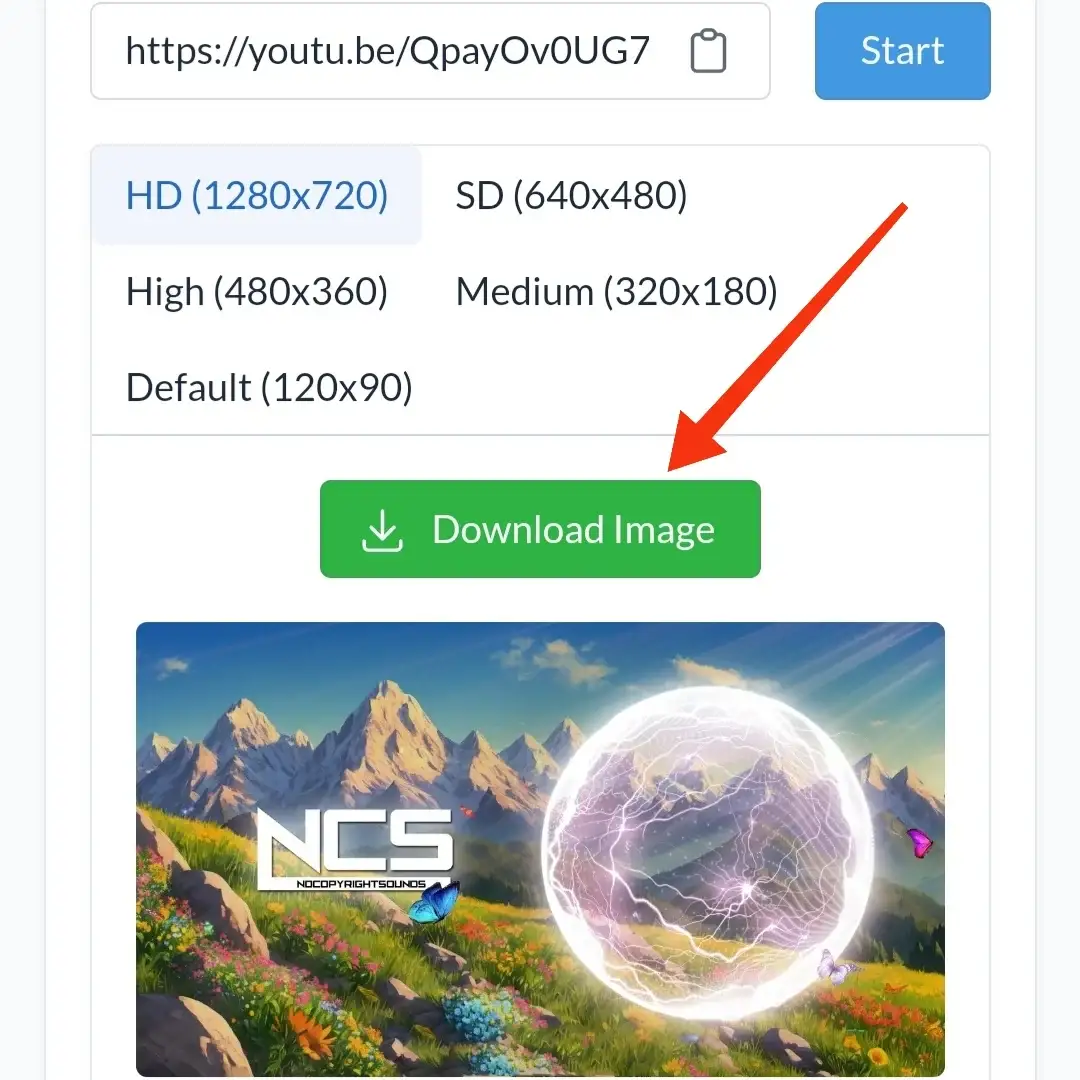 Where the downloaded thumbnail will be saved?
The downloaded thumbnails will be saved on your browser's default download location. If you did not change the download location then by default it will be in your device's Download folder.
Compatibility of this YT thumbnail download website
TinyTool's YouTube thumbnail downloader is a website so as long as you have a browser and internet connection then you can use this website on devices. TinyTool works on Chrome, Safari, Firefox, Edge, Opera and all the available browser so don't worry about comparability.
Is it legal to download YouTube thumbnails?
Yes, it's 100% legal for personal usage, but if you want to reuse the thumbnail on your youtube video or social media, then you have to first take permission from the author otherwise you might get a copyright strike. Because all thumbnails and videos are copyrighted products.
Can youtube thumbnails be copyrighted?
Yes, because the author of the video creates the thumbnails for his video, so that's why all of the thumbnails and videos are copyright protected. If you want to use the thumbnails for your personal use then you can use them without any worry. But if you want to use the thumbnail for your youtube video or blog post then you have to take permission from the owner otherwise you might get a copyright strike.
Are there any copyright risks with YouTube thumbnails?
Any youtube content you download is copyrighted by the respective owner of that video. If you want to use other's YouTube thumbnails in your work, then you need to ask for the owner's permission first otherwise you might get a copywriter strike. Especially if you're using YouTube again, this can cause problems, but if your plan is outside of YouTube. like us on the website for creating logos or any Photoshop-type stuff, then no problem. You will hardly receive any DMCA complaints about this particular YouTube thumbnail.
Is reusing YouTube Thumbnails SEO friendly?
No, it is not, in short, it is not SEO friendly because almost all the thumbnails that are on YouTube are indexed by Google. So google knows which image is unique and which one is not, so it's not SEO friendly. But you can do some things on this thumbnail, I mean get some unique effects using photoshop or any other software that will make your thumbnail unique again so it can be reused and SEO friendly again.
How To Change YouTube Thumbnail Image Format?
Sometimes you might want to change the youtube thumbnail image format from jpg to png, WebP, or something else. it might be for your website where you want to upload WEBP images because WEBP images load faster and compress the image size by a lot without losing any quality in that time you can use TinyTool's Image Converter Tool. With this tool, you can easily convert any image format to JPG, PNG, GIF, BMP, and WEBP.
What size should a YouTube thumbnail be?
The recommended thumbnail size for YouTube videos was 1280 x 720 pixels with a minimum width of 640 pixels. It is possible that this recommendation may change in the future, if the thumbnail size gets changed then we will update the information. But for now, you can work with 1280 x 720 pixels which is a 16:9 aspect ratio size.
Can I change the thumbnail of an existing YouTube video?
Yes, you can change the thumbnail of an existing YouTube video. Here's how:
Go to YouTube and sign in to your account.
Navigate to the YouTube Studio dashboard by clicking on your profile icon in the top right corner of the screen, and selecting "YouTube Studio" from the drop-down menu.
Select "Videos" from the left-hand menu.
Find the video for which you want to change the thumbnail and click on it to open its details page.
Click on the "Edit" button, located next to the video's title.
Click on the "Custom thumbnail" option and select a new thumbnail from your computer or choose one from the suggested thumbnails provided by YouTube.
Once you have selected your new thumbnail, click "Save" to update the video.
Note that it may take some time for the new thumbnail to be processed and displayed on the video. Additionally, be sure to follow YouTube's thumbnail guidelines to ensure that your new thumbnail is compliant with their policies.
Can I use copyrighted images in my YouTube thumbnail?
Yes and No, meaning you can upload copyrighted images in your videos, but if the copyright owner or YouTube finds out that you are using copyrighted images as your thumbnail, then you will get a copyright strike in your channel. So I recommend you create your own thumbnail, but if you don't have any idea about your thumbnail then you can reference someone else image. But don't just copy-paste the idea, make your unique.
Conclusion
Whether you want to view YouTube Thumbnails or just what to Download them, TinyTool's YouTube Thumbnail Downloader is the fastest and easiest way to download various quality YouTube Thumbnails. We have over 130+ premium online tools which you can use on your day-to-day task or for the SEO of your website we got everything covered for you.